Detroit River International Crossing (DRIC)
---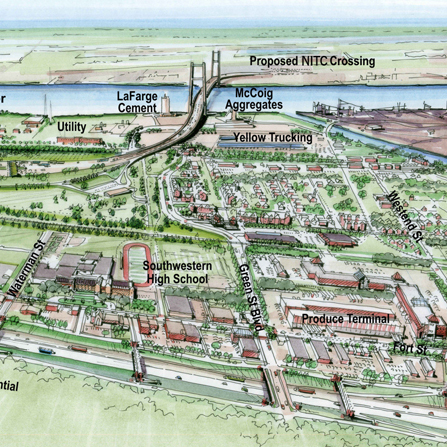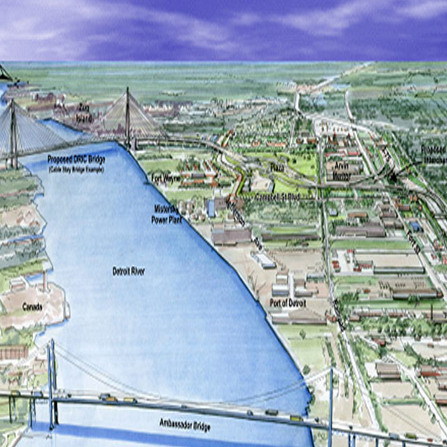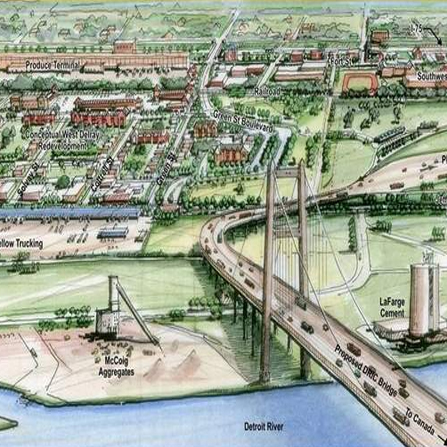 Project Description
Corradino led the environmental study processes for a new bi-national border crossing between Detroit, Michigan, and Winsor, Ontario.The environmental work identified and evaluated all feasible crossing routes and alternatives under the guidelines of the U.S. National Environmental Policy Act and in coordination with the Canadian Environmental Assessment Act and Ontario Environmental Act.
The Record of Decision (ROD) was signed in January 2009, four years from the project's start. The U.S. Department of Transportation indicated in it's announcement of the ROD, that it was completed in about half the time needed for similar projects of this size.
In 2013, CNN listed this new international bridge as one of the world's eight most-spectacular projects.
Client:

Michigan Department of Transportation
---