TN-385/I-269 Corridor Economic Development & Environmental Study
---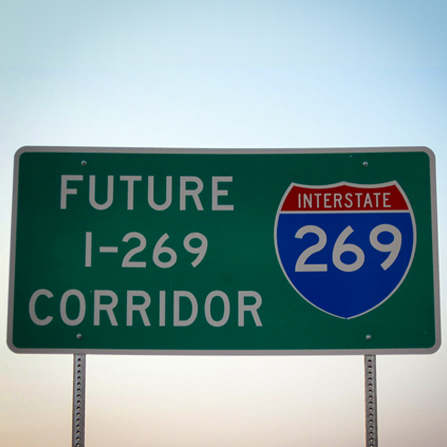 Project Description
The I-269 Corridor in Shelby and Fayette Counties is home to the one of the country's biggest and most important transportation and distribution hubs. Shelby County houses the world's second busiest cargo airport, the country's 4th largest inland port on the Mississippi River, and intersections for four major interstate highways connecting the eastern, western, southeastern, and northeastern United States.
The Corradino team conducted the TN-385/I-269 Corridor Study. This corridor, in Shelby and Fayette Counties, Tennessee, is part of the I-69 Interstate highway that, when completed, will connect Monterrey, Mexico to Toronto, Canada. The fundamental principle supporting the construction of I-69 is the importance of developing the trade market within North America.
The focus of this study was to identify opportunities for large-scale (500 acres or more) economic development sites, based on market analysis and site data. The study also identified areas along the corridor in which development should be discouraged based on the environmental conditions.
Client:

Shelby County, TN
---